Latest News
COVID SAFETY
We want you to feel safe when you visit The St Hugh's Centre. Restrictions on mask wearing, checking-in and social distancing may have been eased on 19th July but that doesn't mean to say that we are not still taking Covid seriously. We encourage our visitors to:
* Wear a face-covering while moving around the building. It is not required once you are seated.
* Use hand sanitiser on entry and wash your hands regularly using soap and water
* Use the QR code and app on your phone or write your details on the paper sheet to record your visit for Test and Trace
* Maintain social distancing where possible
ZOOLAB IS ON YOUR DOORSTEP HELP IN THE HOLIDAYS IF YOU NEED IT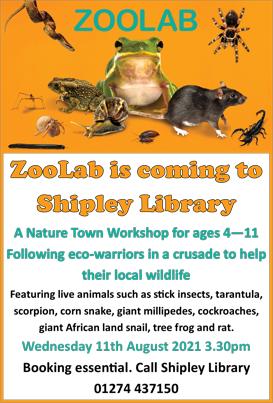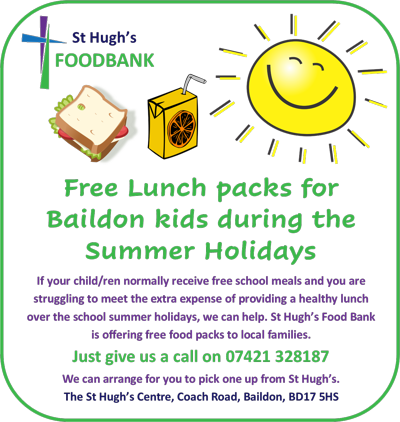 OVER 60S GROUP
Our Super Nova 60s group is a monthly meeting for people aged 60 or over. We meet on the first Tuesday of the month and enjoy a speaker, game of bingo, refreshments and chatter. Everyone is welcome, you don't need to book, just turn up. Meetings start at 2pm and usually last a couple of hours. Entry is £3 and includes your bingo card, raffle ticket and refreshments. The next session is 3rd August when we will have a presentation on Reminiscence.
REMINISCENCE & HISTORY
Are you interested in history? Can you bring your own memories and stories? On the third Monday of the month we meet at 2pm to tackle an historical theme - travel, films, music, fashion, celebrations, transport, the doctor's surgery etc. We look at film, photos and facts and then discuss our own experiences. It's amazing how often someone mentions something that brings back something we have forgotten! Just come along. The session costs £2 and includes refreshments. The next session is 16th August.
OASIS CAFE
Every Wednesday we have a cafe in the St Hugh's Meeting Room. Toasted teacakes, crumpets, biscuits, cakes and warm drinks are available at very reasonable prices. Come on in any Wednesday 9am to 11am. Please note, we are taking a trip to Bridlington on 18th August so there is no cafe that day.
CRAFT GROUP
Whether you're crafty or not, our craft group is a great place to make new friends and learn new skills. This informal group meets on Wednesdays 10.30am to 2pm. We sit together and craft together - and the conversation is always flowing! From quilt makers to knitters, just bring a little project. If there is something you've always wanted to try, it's likely you'll find someone who can introduce to the skill. Sessions cost £3.25.
FOOD BANK
St Hugh's provides a food bank for residents of the Baildon community. We can help if you are unable to feed yourself and/or your family. It may be issues with debt, an unexpected bill, problems with benefits or loss of employment. Call us on 07421 328187 if you need to claim a 3-day food parcel. We will just need to know why you find yourself in food crisis and ensure you are eligible to claim.
Donations - We gratefully welcome any donations of non-perishable food items. There are donation boxes outside each of the three church of England Baildon churches - St Hugh's, St James's (Kirklands Lane) and St John's (Baildon village centre). We welcome, for example:
Tins of meat, fish, potatoes, baked beans, vegetables, fruit, custard, spaghetti/pasta
Jars of pasta sauce, coffee, jam
Packets of rice, pasta, teabags, cereal, biscuits, crisps
UHT milk, toiletries, toilet roll, household cleaning items, clothes wash, pet food, dilute juice